E-commerce or e-marketing! I know that you have asked about it a lot and you really want to publish your business on the Internet to introduce people to your brands more and you do not know where to start or have a problem in reaching the target audience, I am here to help you solve the problem.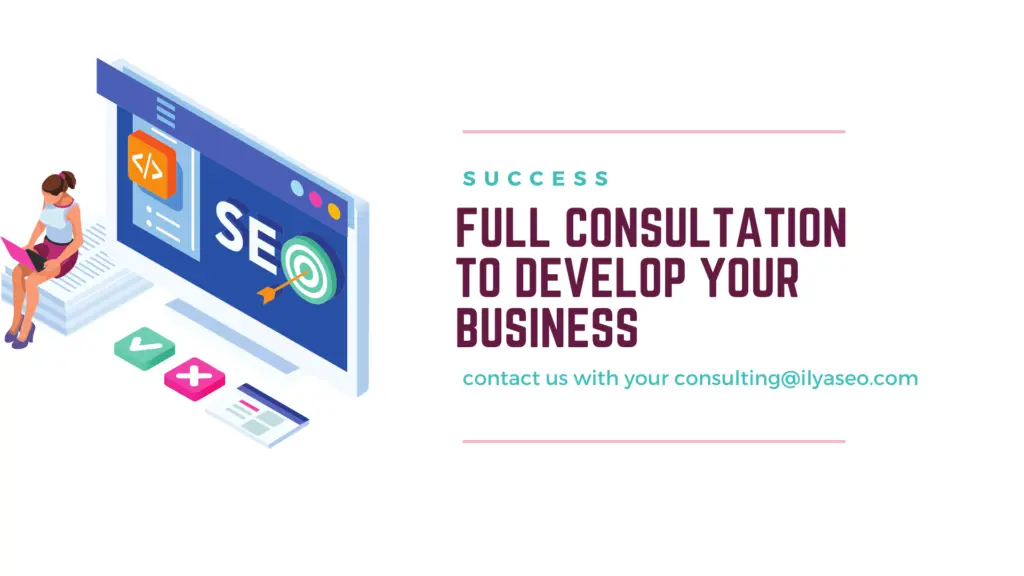 What solutions will you get from this consultation?
I called it solutions because I know that everyone who owns a business in any field is facing the problem of reaching customers, the strategies that you will get will make the customers the ones who reach you.
How long is the consultation?
Depending on what you require, it can be finished quickly or benefit for a long time.
The services and strategies that you will receive
Answer and questions stage: At this stage, I will ask you about the problems you face in Your Business and we will try to find a solution for them, You can also ask me any question.
I offer you important tools and secrets in the field of SEO and marketing.
In the event of starting a new project, I can help you choose the name of the brand.
Secrets of increasing Google's business profile rankings to appear in the first places.
Of course, you will know more details after contacting us, we provide you with two ways to contact us: either via email or WhatsApp.
consulting@ilyaseo.com