Currently and in the future, anyone who needs a service or buy a product or a restaurant or a doctor will search in Google, and a suggested Google Maps page will appear to him only the companies that have the largest number of ratings so if you want to show him your company you have to work on increasing Google ratings
What are Google customer reviews and why activate them on your Google My Business account?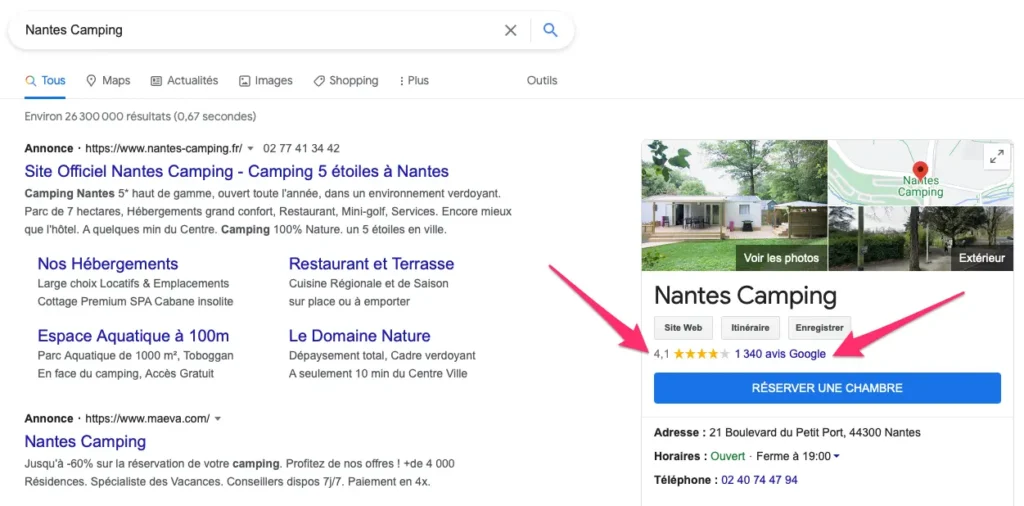 As you can see in the screenshot above, Google customer reviews represent all the feedback that consumers who have used an establishment have left on its file. If these returns as well as all the information displayed on the GMB page are present on the most used search engine in the world, they also appear in the results of searches carried out on Google Maps.
How to enable Google Reviews customers if you have an online store?
How to get more customer reviews on Google My Business?
How do I respond to customer reviews on Google My Business?
How to delete customer reviews on your Google profile?
How do I report fake reviews or inappropriate reviews on Google?
How do Google My Business customer reviews influence your Local SEO?
How to broadcast your Google reviews on your site?
How do I get Aggregate Ratings to appear on Google?
How to get your Google My Business customer reviews?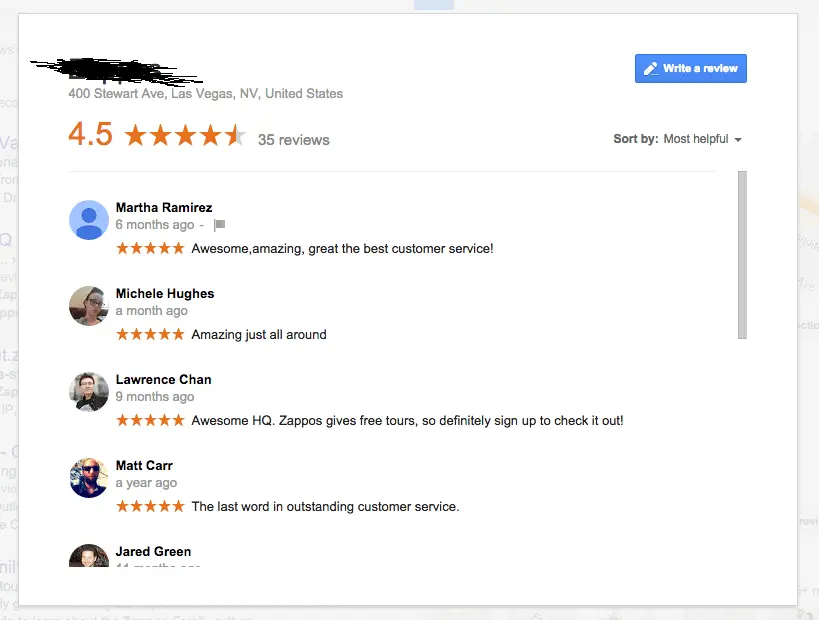 Guest Suite to effectively centralize the management of your Google reviews
Guest Suite is the most complete Review Management tool on its market. Associated with continuous support, it already enables more than 3,000 companies, both self-employed and point-of-sale networks, to:
Create unlimited 100% personalized satisfaction surveys in just a few minutes.
Automatically send these questionnaires at the most appropriate times in the customer journey, via the most suitable collection channel (email, tablet, SMS, QR code or NFC technology) for a massive collection of positive feedback.

Automatically disseminate the feedback collected through sites, such as Google, or opinion platforms, such as the Yellow Pages or Tripadvisor, to reassure and convince their target.
Accurately analyze customer feelings in order to optimize satisfaction and, thus, offer a more attractive experience and offer.

Respond or delegate response to reviews to increase their visibility among their target's search results.
From the start of our collaboration, we assign you an account manager dedicated to achieving your goals. This privileged contact shares his methods and advice with you in order to maximize, over time, the results of the e-reputation strategy implemented together. In summary, the Guest Suite solution and support allow you to work on your company's digital image and convert your e-reputation into a sure growth driver.