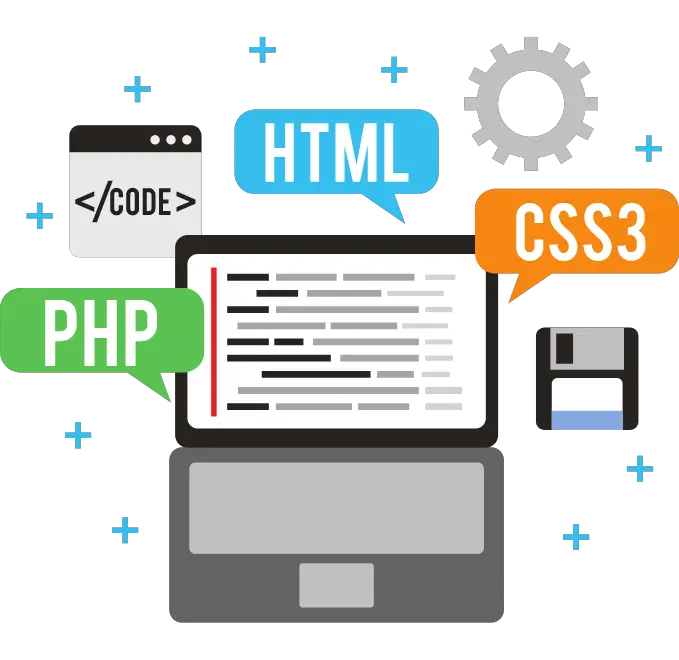 The website development industry that has become more popular in the past two decades is one of the most profitable businesses in the modern world. This industry has created a world of abundant information that is available to everyone anywhere, anytime. The main reason for the increasing growth of this industry is the increased demand for it from a large number of business owners who want to sell their products and services to their customers and automate their workflow.
In the field of business, it is imperative for any large or start-up company to have its own website in order to grow its business, attract people to it, and civilize its name and reputation. It allows customers to communicate permanently with the company and the ability to access the company's website at any time and from anywhere to see all the information that the customer wants to know, making it enjoy a wide audience from all over the world, which leads to increased productivity.
You will get a ready and integrated site, starting with the domain and hosting. We provide sites with templates to suit everyone, whether you are
– Design a website that fits your field or niche
– Add all the sections of your choice
– A fast and responsive website for all devices
Have you any
question or querry
Contact now and get a full evidence about the use of Facebook Ads for free and professionalism in bringing customers via successful marketing on the Facebook platform
There are many ways to create a website, but not everybody has the skills or knowledge they need to make the best one. This can sometimes be a problem when people just want to get on their feet and start developing sites that don't look terrible. We're going to cover everything about creating your own development, whether you have a high-level background in IT or have never created anything more complicated than a blog before in your life.
If you do any type of development in a professional capacity, you are familiar with the terms front end, back end, and database. These three categories have been around for quite some time and set certain standards for any website that is created using these applications. You are probably familiar with each of these as they are used everywhere all over the web today.
Website design and development is the process of determining the appearance and function of a web site. It entails coming up with a concept for the web site, then using software to design the appearance of it.The term website design can be used interchangeably with user interface (UI) design, Web UI design or front-end development.
It's no wonder so many people are interested in website creation because it's one of those fields that has never been as easy to get into since its inception over two decades ago.